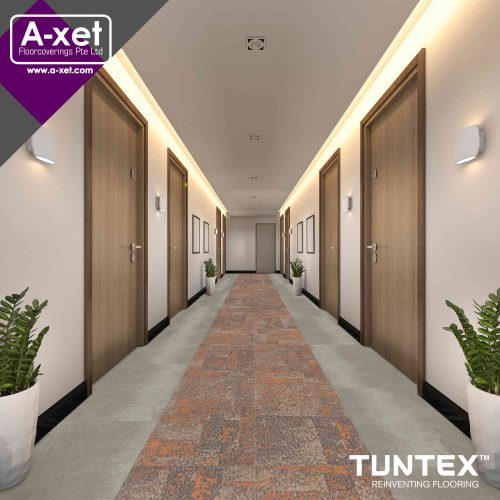 25 Jun

Luxury Vinyl Tiles in the Philippines

A-xet Floorcoverings offers Tuntex Luxury Vinyl Tiles in 4 different sizes: 500mm X 500mm, 500mm X 1000mm, 250mm X 1000mm and 229mm X 1517mm. Produced in 5mm thickness, they can be installed in loose lay manner and give a better appearance when used together with our carpet tiles without the need for any profiles or transitions.

LVT is one of the most popular flooring products in the market, with rapid growth in applications in commercial facilities, hospitals and home furnishings. One of the advantages of LVT is that it is highly imitative, with surface texture and embossed effect. LVT can be installed in a variety of ways to meet the installation requirements of different base floors. LVT has many advantages over other ground materials. Compared with the ceramic tile, it has the same color, texture, resolution and simulation effect as the ceramic tile. However, LVT is warm and comfortable to step on, and its price is lower than that of natural wood floor and marble, so it is easier to install. The same visual effect can be achieved compared to the wood floor, but the LVT has better performance and is easier to maintain.