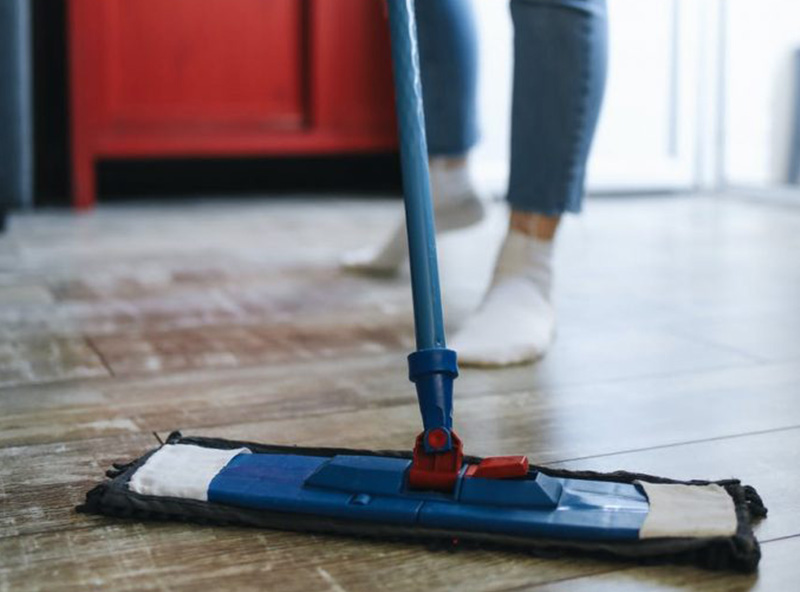 29 Jul

How to Maintain Laminate Floors

Follow A-xet flooring maintenance and care guides, it's easy to maintain the beauty of your new floor. Proper care and cleaning will enhance its life and performance, giving you long-term use and enjoyment. But keep in mind, there's no one size fits all method, so if you have more than one type floor in your home, you may have to take a different approach to each floor.
How to Deep Clean Laminate Floors
When maintaining laminate floors, you should always start with a broom or vacuum to remove dirt. Beginning with this will ensure that you don't push around dirt and rocks when you move on to the next steps. If you choose to vacuum, make sure the beater bar is turned off. Always sweep or vacuum in several directions to remove as much dirt as possible. Also, to get into the corners, you may need to use the attachment on your vacuum.
After you have removed all loose dirt and debris, damp mop or mop with an approved laminate floor cleaner. Do not use a mop that is soaked in water. Laminate is made from wood and can become damaged with excess water, especially if it soaks into the flooring.
Ideally, your laminate floors should dry within one to two minutes. If they are not drying quickly, you may be using too much laminate floor cleaner or water. Instead, only use the amount of cleaner that is necessary to coat the floor and spread around. It's best to start at the back of a room and work your way toward the front. By starting in the back, you won't have to walk through the room to get out!
The best way to keep your laminate floors looking their best is by preventing damages from occurring in the first place. Spills, accidents, and dirt can be reduced by taking a few preventative steps like the ones listed below.
Entryway doormats inside and outside your home will give you and those who visit your home a place to wipe their feet. By removing the mud and dirt from shoes, there will be less dirt tracked through your home.

Remove your shoes when entering. After wiping off your shoes, consider leaving them near the door. If you feel comfortable, ask your guests to do the same. Also, if you like to wear high heels, try not to walk around the house with them. Instead, put them on before leaving and remove them as soon as you arrive home.

Always use furniture pads or protectors on large furniture, and never slide furniture across the room. Investing in furniture pads can keep indents from becoming an issue when furniture is removed at a later date. Also, be sure to always pick up large items if you're moving them, rather than sliding them, which can cause scratches or dents.

Always pick up spills and accidents when they happen. Wiping up water, liquids, and solid spills will prevent damages and issues that can arise when mishaps are left untreated.

If you have pets, trim their nails to keep them short, lessening the likelihood of damages.